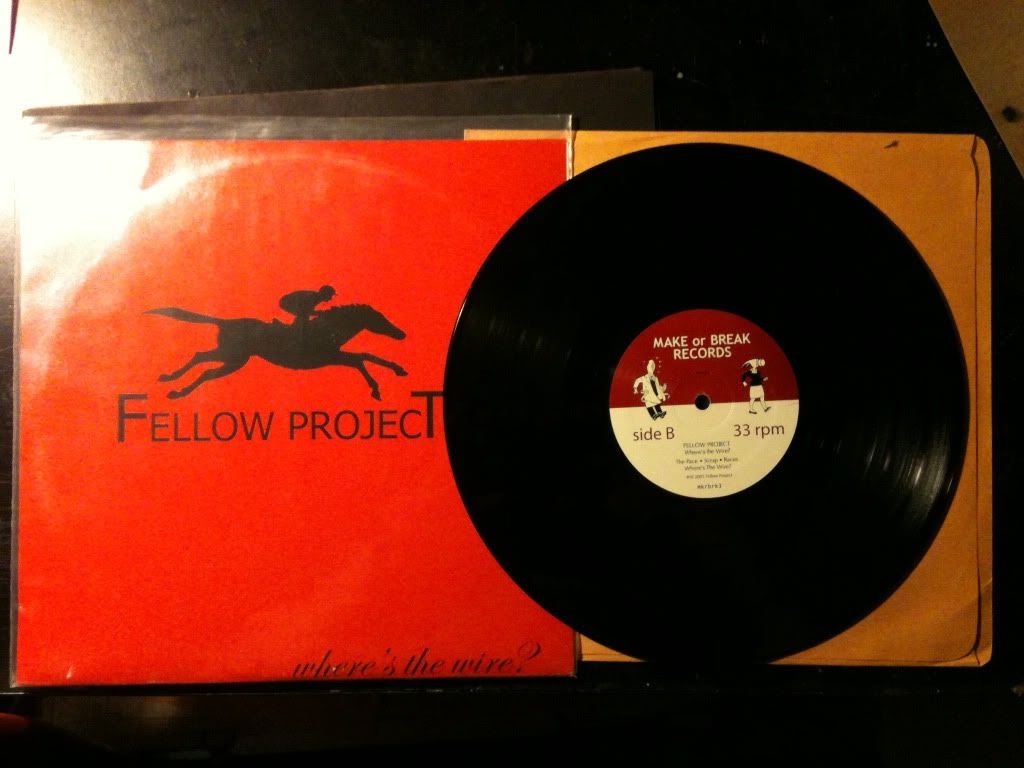 Okay. I lied this is the last Fellow Project I will upload. Well maybe that is a lie too. It is just that all of the other releases are still readily available. As far as I can tell
Where's the Wire?
is pretty much only available from the band. So after you download this awesome album be sure to go see them live and buy the 10 inch from them (as well as all of their other available awesome music) so you can spin this great record on your turntable.
Where's the Wire?
is still beginning to end probably my favorite Fellow Project record. It is the last overtly folk rock influenced record that the band did as everything since has been more rock/post punk influenced which still certainly rules but definitely the sound on the first three Fellow Project records is what I love most about the band's ever growing discography. The band's releases always have great vocals and lyrics and for my money
Where's the Wire?
is coming up aces in both of those categories.
This is also the last album that original drummer Adam Kuhn played on.
Where's the Wire?
is wonderful
10 inch record that comes with a bonus cd that includes a song that is not on the record. And because I am such I good sport I am sharing that track with everyone as well.
If for some reason you missed my previous two entries about the first two Fellow Project albums
Watch It!
and
If We Were Mariachis
I highly recommend you go back and download those two albums. Especially if you like listening to great music there is no reason why you shouldn't download all the Fellow Project albums I have made available here. And do yourself, the band, and the labels who have released their music over the years by adding their available releases to your record collection. In recent years they have released music on Dead Broke Records, Kiss of Death and even my own Rok Lok Records.
Fellow Project
Where's the Wire?
track listing
1. Doom?
2. Vamanos
3. Papillion
4. Songs Are Like Bugs
5. The Pace
6. Scrap
7. Races
8. Where's the Wire?
9. Sunrise* (cd bonus track)
Download Here