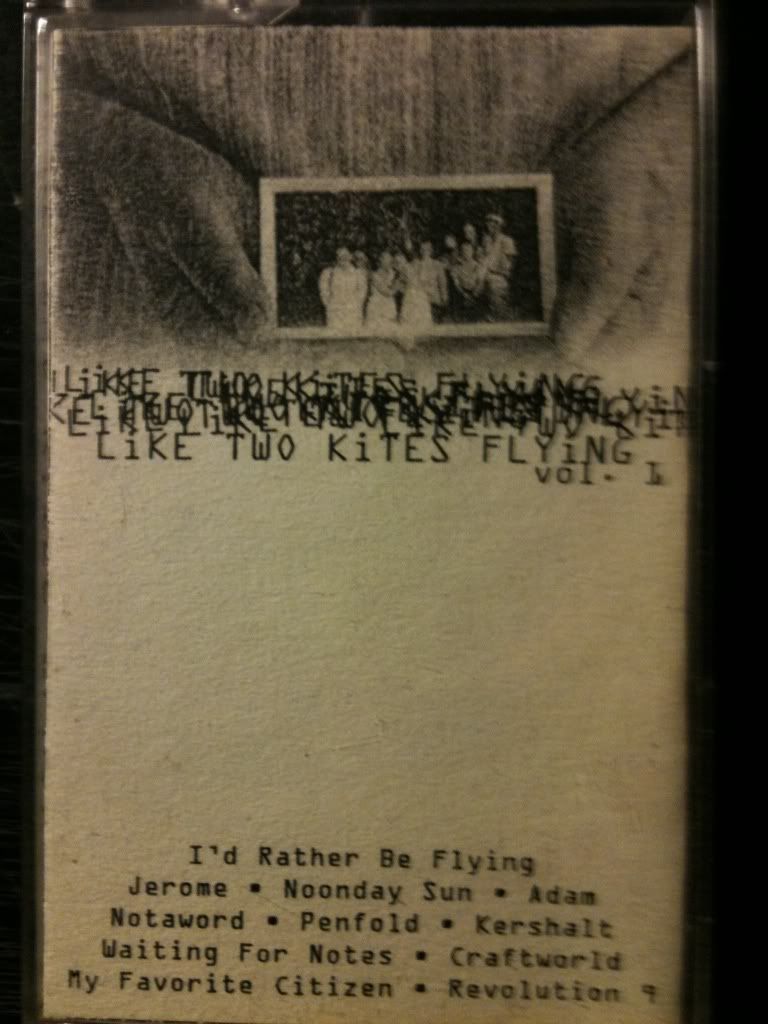 So now that I am unemployed I have far more time than I know what to do with, which is of course is a lie because anyone who knows me is well aware that I am always working on some sort of project. My days are generally filled resume sending and filling out applications. When that is not being done I am going to move full speed ahead in cranking out the real rarities in my collection- the tapes and vinyl. Just today I have ripped three cassette releases and here is the first batch. Like I told you in my previous On the Might of Princes post that I wasn't done posting rarities from the band or related projects. Here is a probably little known solo project from the band's guitarist/singer Jason Rosenthal called I'd Rather Be Flying. Heavily influenced by Lou Barlow/Sentridoh and lo fi tape label stuff he created this moniker to record music under. Recorded all to four track Rosenthal displayed the same type energy, emotion and sincerity that he did with On the Might of Princes only through a acoustic guitar and some tape loops/guitar noise. The first track called "Standing On the Shore Watching You Drown" is featured on a emo/indie tape compilation called
Like Two Kites Flying. Volume 1
which came out on the Sweden based Communication Records and Mandarin Fanzine. The interesting thing about this song is that it did get turned into a early On the Might of Princes song that was recorded on a unreleased demo via reel to reel so most likely this will be the only opportunity for On the Might of Princes fans to hear the original song that was reworked by the band but never released. Who knows maybe one day they'll let people hear that unreleased demo... The other track is a super lo fi cover of Sonic Youth's "Shadow of a Doubt". I am fairly certain this track was never released anywhere. Jason recorded it and gave me a copy.
As far as other I'd Rather By Flying releases the only one I am certain exists is the track "Satellite" which appears on the
Next Year We'll Be Robots Volume 1
cassette on Robin Hood Records that also featured Silver Scooter, Soul Junk, Rop Style UFO, Nova Scotias and others. I know Jason spoke of tapes he made and perhaps some other comp appearances but I am not certain as to the details. I do have one other unnamed track in my possession but upon hearing the song it sounds like it was a personal gift for someone special not to be shared. And it is master cassette for a 4 track. How I came about it is most likely a result of doing some 4 track stuff at Tommy Orza's (OTMOP bassist) house one day and the tape someone ended up in my box of tapes. Most likely Tommy and Jason were doing some 4 track stuff and the cassette was one the floor and yeah. We were young and unorganized. What I am getting at it doesn't feel right sharing that tune. Unless of course Jason says it is okay...
In any event if you dig the version of "Caboose" on
The Making of a Conversation
or
the original version of "An Illusion to Italy" than you'll love these two tracks.
Download Here