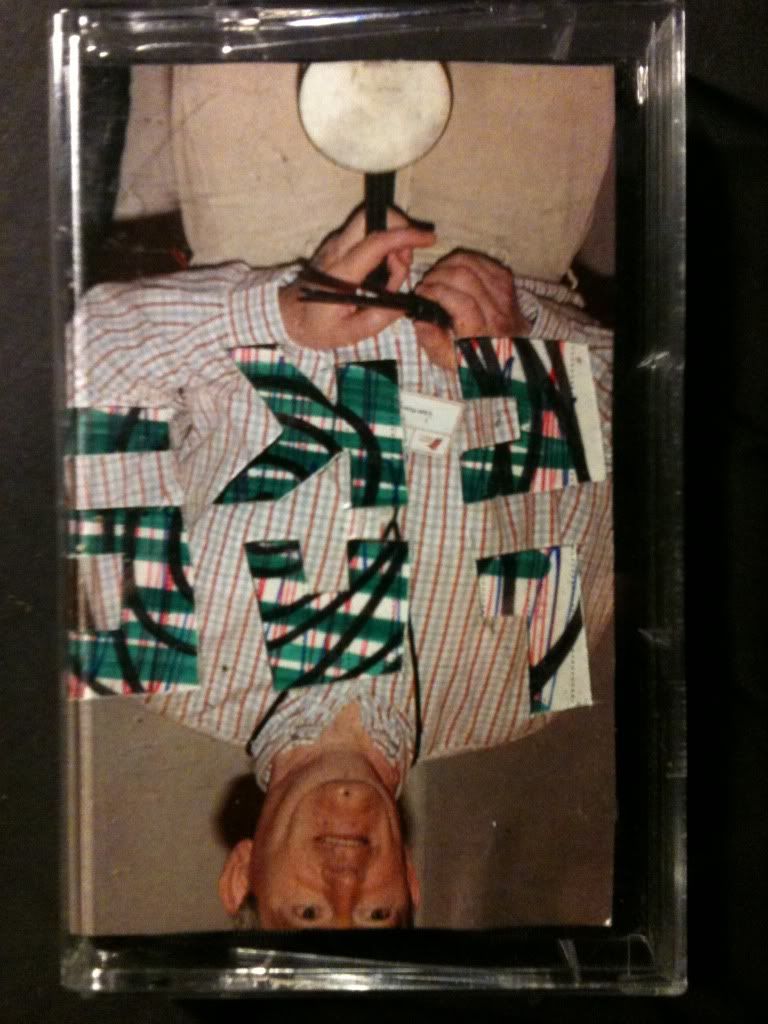 Between my neighbor sawing and hammering away at building a deck at 8 AM, house mates talking in the kitchen which is adjacent to my room and the dog freaking out I have been awoken prematurely from my slumber. 8 AM isn't very early but considering I haven't been able to fall asleep until 3 or 4 every morning that leaves my body craving (and needing) more rest. So why not fight fire with molten lava?
Today's upload comes from Backspace which is Jay, Ren and Robbie from Sometimes Walking Sometimes Running giving us a two fiery blasts of instrumental drone/noise/power electronics. I received this tape in a care package from Ren back in 2005 which he sent along with a copy of the unreleased Scent of Human History album and a copy of what was then called United States
Demo Tape Riots
(see pic below),
which ultimately became the band's 12 inch/cd/tape
Divorce Songs.
In the note that Ren sent me along with the goodies this is what he had to say about Backspace:
The Backspace tape is some stuff that Jay, Robbie and I did on 12/30/02. Bored, stoned and stuck indoors. side B is much better than side A, but it works better after you sit thru side a. I recommend listening to it in the car...loud.
From what I can gather this Backspace tape wasn't formally distributed/released instead it was a private press kind of thing where only copies were made for friends and that sort of thing. I showed it to Jay a few months ago when his awesome new band Risk was recording in the basement and he was surprised to see I had a copy or that Ren even made copies of it. So needless to say I feel grateful that Ren decided I was worthy enough to receive a copy of this. And really I think that is how music is best shared- amongst friends. I know music of this kind definitely does not have a broad fan base and it takes a very specific pair of ears to appreciate it but once you do your ears lock into the sounds swirling around and hear something rather pleasurable and dare I say soothing. Maybe I am messed up but stuff like this does relax me quite a bit. The little dense,droning melodies that keep things moving along in time all the while hypnotic feedback, hiss and tape manipulation are occurring around it. In listening to this Backspace cassette one can certainly hear how this type of music and experimentation seeped through into Scent of Human History's sound, particularly the unreleased album so with that being said I do firmly feel that fans of Scent of Human History who while themselves perhaps wouldn't identify themselves as noise/drone fans would certainly find value in listening to this. It is easy to connect the dots. So whether in your room on your stereo or as Ren suggests in your car, play this motherfucker LOUD.
Download Here