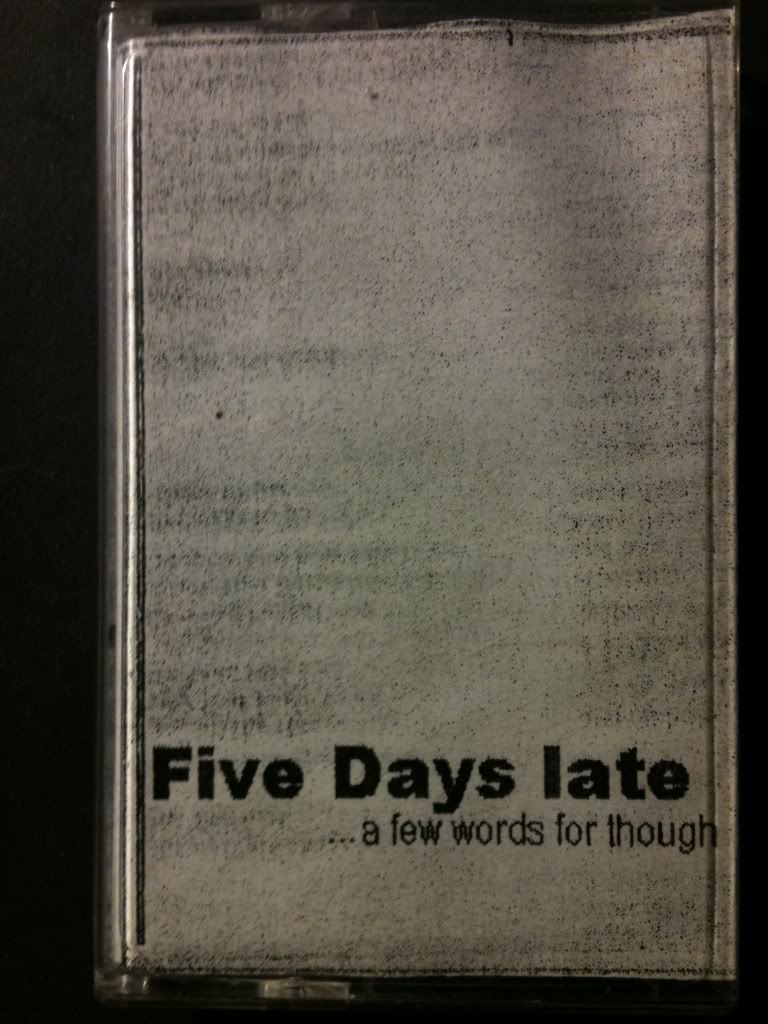 This is going to be a real short one today. But all you need to know are two words: pre Latterman. 'Nuff said
Hey Latterman fans here is one more piece to the puzzle in your collections. And no I am not selling this... Here we have the only release from Five Days Late which was three fourths of what went on to become the original line up of Latterman. Five Days Late consisted of future Latterman members Matt Canino (bass/vocals), Phil Douglas (guitar/vocals) and Dan Sposato (guitar), with George Dehaven playing drums.
A Few Words for Thought
isn't too far off from what early Latterman sounded like with a heavy influence coming from bands like No Use For a Name and Face to Face. Even lyrically it touches on some of the same things that Latterman did in those early years. I know right now somewhere if they hear about this post, both Canino and Douglas are putting their hands to their faces wondering when I'll be done bringing dusty nuggets out of the past. I think this is it. Or is it...............
Five Days Late
A Few Words for Thought
track listing
1. Explanation
2. Falling Back
3. How Many Days
4. Starting Point
5. They Are Gone
Download Here