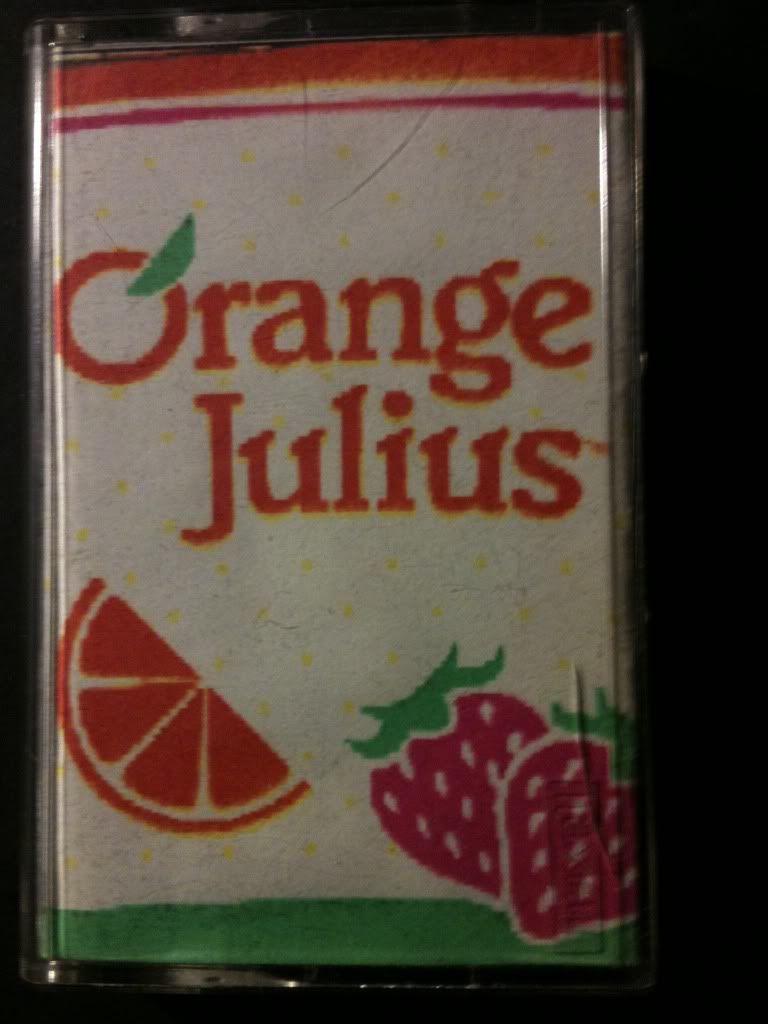 Hey folks here is quick post today with some studio material from the one, the only- The Microwave Orphans! This cassette release
Orange Julius
was limited to 40 copies and unless I am completely off my rocker it was a preview to the official release of these tracks on the band's split cd with 48 in the Basement
Young N Abrasive
as the five recordings that appear here are on that said split. If my memory serves me correct these tapes were unveiled at Microwave Orphan's appearance at the Cancer Sucks Festival. Each of one of these tapes were numbered and each came with a orange julius recipe and a "trading card" sticker of a drawing of a band member. Mine came with Computron Rsgmd (aka guitarist/keyboardist Matt Dallow). See the picture below.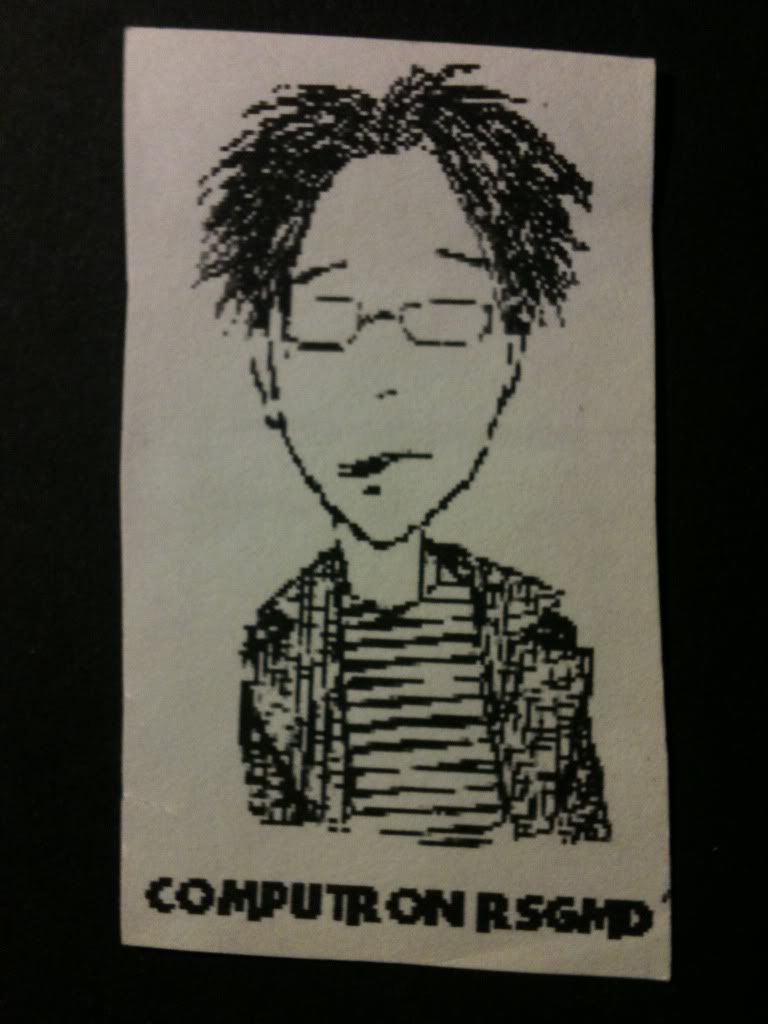 I hope everyone has been enjoying the previous Microwave Orphans
cassette
I posted a short time ago called
Precise Microwave Orphans Order: 17 of the Worst Performances.
If you have I am sure you'll also dig
Orange Julius.
While the live cassette documented all the chaos, and insanity of Microwave Orphans shows
Orange Julius
captures the beast in the studio a bit more contained but instead really showing off its slick new wave tinged punk rock colors nicely. Personally, I enjoy listening to these tunes on their own sans sharing space with 48 in the Basement. That band outside of a couple of tunes was never really my cup of tea.
The Microwave Orphans
Orange Julius
track listing
1. Busted Amps and Broken Strings
2. Orange Julius
3. Jenny
4. Brisket
5. Shattered Window
Download Here