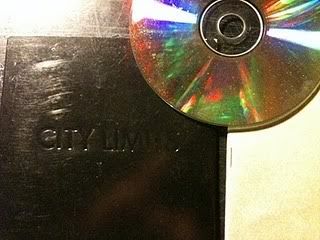 I am cheating a bit here because City Limits wasn't a Long Island band proper as the members were scattered all across the United States-New York, Massachusetts, California, etc. but two of the members were a part of a very prominent Long Island DIY band in the late 90s called The Insurgent so I feel compelled to share this excellent ep. Due to the limited nature of this ep I'd wager to say many people even on Long Island and fans of The Insurgent have never heard of it. Also, for fans of the post Insurgent band United States, this ep will be a treat as it falls in between those aforementioned bands not only time was but also musically as it is very discordant guitar, Fugazi influenced post punk much like United States.
I was first exposed to City Limits back in late 2003/early 2004 when my band Yes Sensei was on tour with Scent of Human History. On two of the dates City Limits hooked up with us and I was just blown away. The songs just had so much energy and they all had a simplistic groove that locked you in. And watching over the years how The Insurgent continually evolved it really didn't surprise me that Kyle and Justin's next project would morph into something like what City Limits was. I'll never forget the show on New Year's Eve in Brooklyn when they played and people were going absolutely nuts during "Strangers on a Train" singing along to every word. Clearly I had been living under a rock for awhile because I was a late comer to City Limits but that didn't make me enjoy them any less.
Honestly, I wish I had more to write but quite frankly after that winter I never heard much more about the band though a few friends claim to have some other songs or speak of other recordings. This 5 song demo here was limited to 49 pieces packaged with a handmade booklet inside a striking black letter pressed pocket sleeve. I am not entirely sure what all the members ended up doing but Justin went on to sing in United States and play drums in Ringers. If anyone has anymore tunes please send them along as I'd love to hear them.
City Limits "Demo" cd-r track listing
1. "Strangers On a Train"
2. "Fiction"
3. "Clear Channel"
4. "Destinations"
5. "Authorized"
Download Here