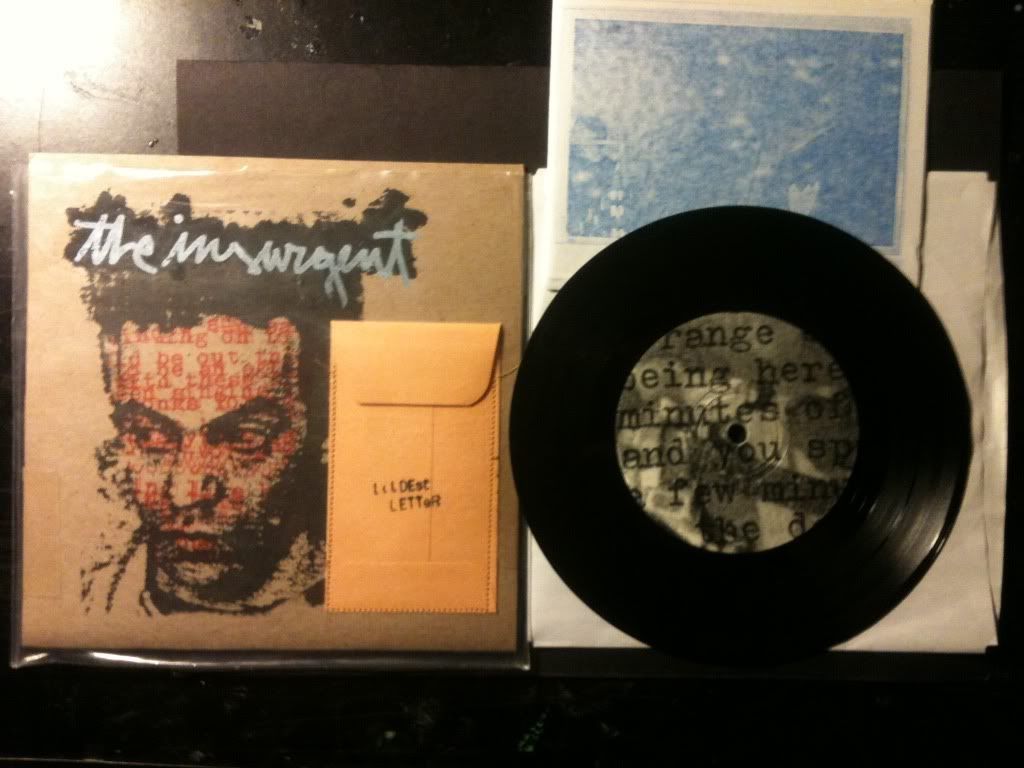 Since I am heading into the home stretch here at Here On This Island as I'll wrapping things up sometime this summer or sooner, I have to complete posting various band's discographies and in this case I need to get started. Here is the final release from the great Long Island band The Insurgent. And mind you I never thought I'd attach the word great to The Insurgent when I first heard them. I mean quite frankly I thought their side of the split 7 inch with Contra was unfathomably horrid but something beautiful happened along the way as the band really grew and matured. In my opinion next to On the Might of Princes'
Where You Are and Where You Want to Be
I can't find a more era defining release for Long Island than The Insurgent's incredible 10 inch
Inside Every Kid
(which I WILL be posting). A record that I foolishly turned downed to be apart of releasing because all ever thought about was that band on the Contra split 7 inch. Clearly, this was an absolutely different band, just same in name and people. The Insurgent mixed the catchiness of Bay area pop punk with a introspective midwest emo quality. I always detected a Crimpshrine meets M-Blanket meets DBS kind of vibe. You could sing along to the songs but it was never just straight ahead. There was a smartness to lyrics that forced listeners to question themselves, and from my perspective it was never preachy. In contrast I found it absolutely inspiring from the lyrics, writings, hand made record packaging. And the four songs that comprise
Loudest Letter
I think are four of the best songs the band ever penned.
Every aesthetic and idea that this band put forth was inspiring and 100% sincere. Maybe that would get lost amongst the sea of bands doing this sort of thing these days but I imagine everything is relative and I can't express enough how good it felt to have a band like The Insurgent a part of the fabric of the Long Island DIY community. Once again I never thought I'd say that...
Folks from The Insurgent went on to play in Ringers, United States, City Limits, Nakatomi Plaza, and whole bunch that I am definitely forgetting.
The Insurgent
Loudest Letter
track listing
1. Tin Cans & Strings
2. The Lines Don't Match Up
3. Avenge Oscar Wilde
4. Murdock and Electric
Download Here