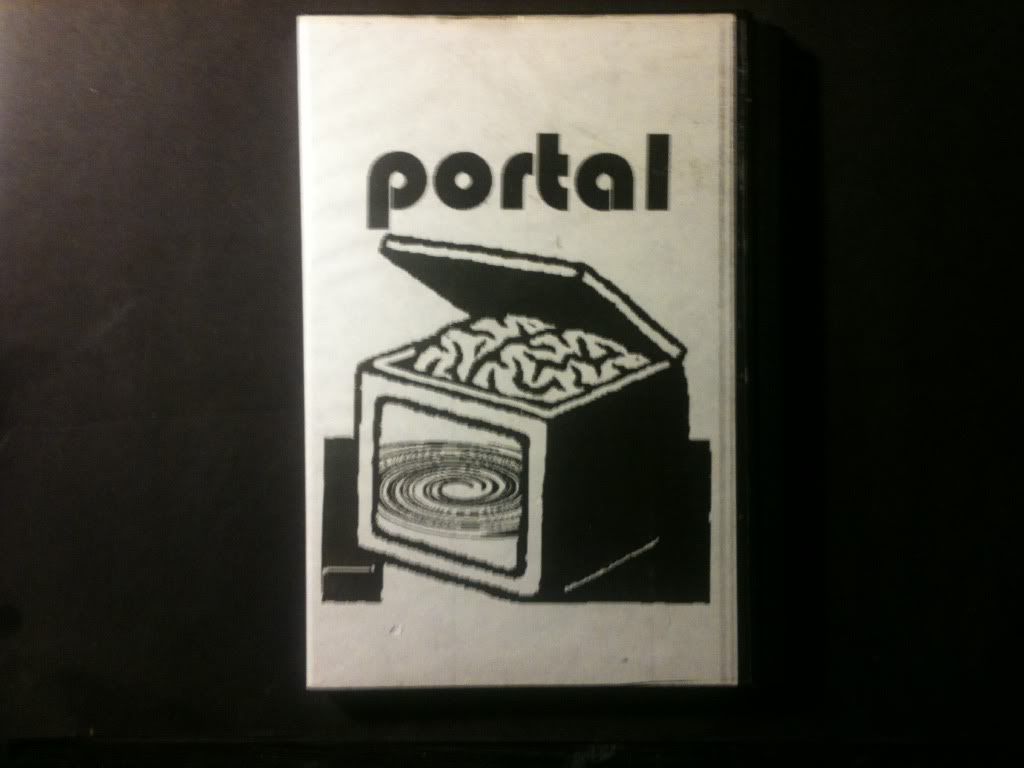 Back in January I posted the sophomore effort from Portal,
Lost in The Translation
and I was pleasantly surprised to hear from folks how much they liked it or were looking for it for years, lost their copy or whatever. So without further delay I happy to finally share the debut release from Portal. For those who missed that first post, Portal was a experimental home recording project by Contra/Church of the Rowdy guitarist Stephe Cooper. In these home experiments Cooper employed various genres-prog rock, art rock, kraut rock, midi/electronic music, ambient and even lo fi garage punk. I think
Lost in The Translation
is a much more calculated, though out work thus to my ears being a bit more enjoyable than the debut, however this disc is certainly enjoyable and firmly lays the groundwork of what was to come. Honestly, it is a shame that Cooper only released two Portal cds because both are so damn good. This debut cd-r features a Jane's Addiction cover.
Portal track listing
1. Frogball
2. A Call to Arms in Defense of Mother Earth
3. Shifting
4. Dry Lake
5. Summertime Rolls
Download Here